application notes:
High Performance Audio Solutions

Updated May 3rd, 2023

Model 996VP-LZ Transformerless Balanced Preamp Application Note AN-19
A revision of the Valley People Trans-Amp LZ Preamp and interfacing with modern ADC and DAC applications.

Model 990Enh-Ticha and 995FET-Ticha Mechanical Options Application Note AN-18
Height, Pin Length OPTIONs and socketing dimensions for both standard product and retro-clone or vintage upgrades.

Model 992Enh-Ticha and 994Enh-Ticha DUAL Install Application Note AN-17
Height and socketing options. Detailed mechanical dimensions

Upgrading Vintage Consoles & Compressors with the Model 312A Application Note AN-16
While the performance of early VCAs is lacking by today's standard specifications, many of the early SSL, Quad-8, Harrison, Sony and MCI consoles, as well as a whole herd of rack mounted compressor limiters by dbx and the like built during that era are still in operation. When a channel fails, most operators will need to repair the channel strip or VCA module rather than replace the entire console.

Digital Gain Control with the Model 312A Application Note AN-15
While digital signal processing has grown in popularity in recent years, there are significant advantages to using an all-analog signal in professional audio equipment.

Constant Power Sum Panning Circuit Application Note AN-14
Having the ability to move the apparent position of one microphone input between two output channels often is required in typical recording studio mixing consoles.

Passively Equalized Phono Preamplifier Application Note AN-13
A current area of high audiophile interest is the passively equalized preamplifier circuits used for phonograph signal sources.

Model 990Enh-Ticha 995FET-Ticha Discrete Op Amp Application Note AN-12
Interfacing with DACs... The design of the current to voltage convertor for audio DACs is very important in order to actually realize the high S/N ratio of which 16 and 24bit DACS are capable. This is because noise and distortion that are generated in this area are not negligible. Dynamic performance such as the gain bandwidth, settling time, and slew rate of the operational amplifier affects the audio dynamic performance of the I/V section.

Model 990Enh-Ticha Discrete Op Amp Application Note AN-11
The 990Enh-Ticha discrete opamp is the heart of the high voltage front-end amplifier shown in Figure 1 below. This application was designed to drive a valve based output stage running on high voltage supply rails. The reader is encouraged to examine Sonic Imagery Labs AN-10 to gain insight on how one can also provide Vcc and Vee to the 990Enh-Ticha discrete opamp from high voltage supply rails without the need to add additional low voltage power supplies to support front-end circuitry.

Model 990Enh-Ticha Discrete Op Amp Application Note AN-10
A fun bench project we did here and thought we would share. A 990Enh-Ticha discrete opamp provides a low noise front end for this amplifier, which is capable of delivering over ±300mA to a load with a 90V peak-to-peak output swing.




Since 1988, Sonic Imagery Labs has offered:

* The design of genuine solutions to real signal chain problems.
* To produce Sonic Imagery Labs products that are a great value and pleasure to use.
* Design & manufacture for the maximum quality and the longest life fitting the application

From the high-end audio professional in a major pre or post-production
studio to the novice or hobbyist at home.


Loading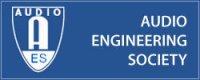 We are an AES member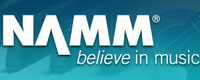 Member of NAMM




Sonic Imagery Labs
on eBay
Click the eBay logo
to see special items
we might have for sale